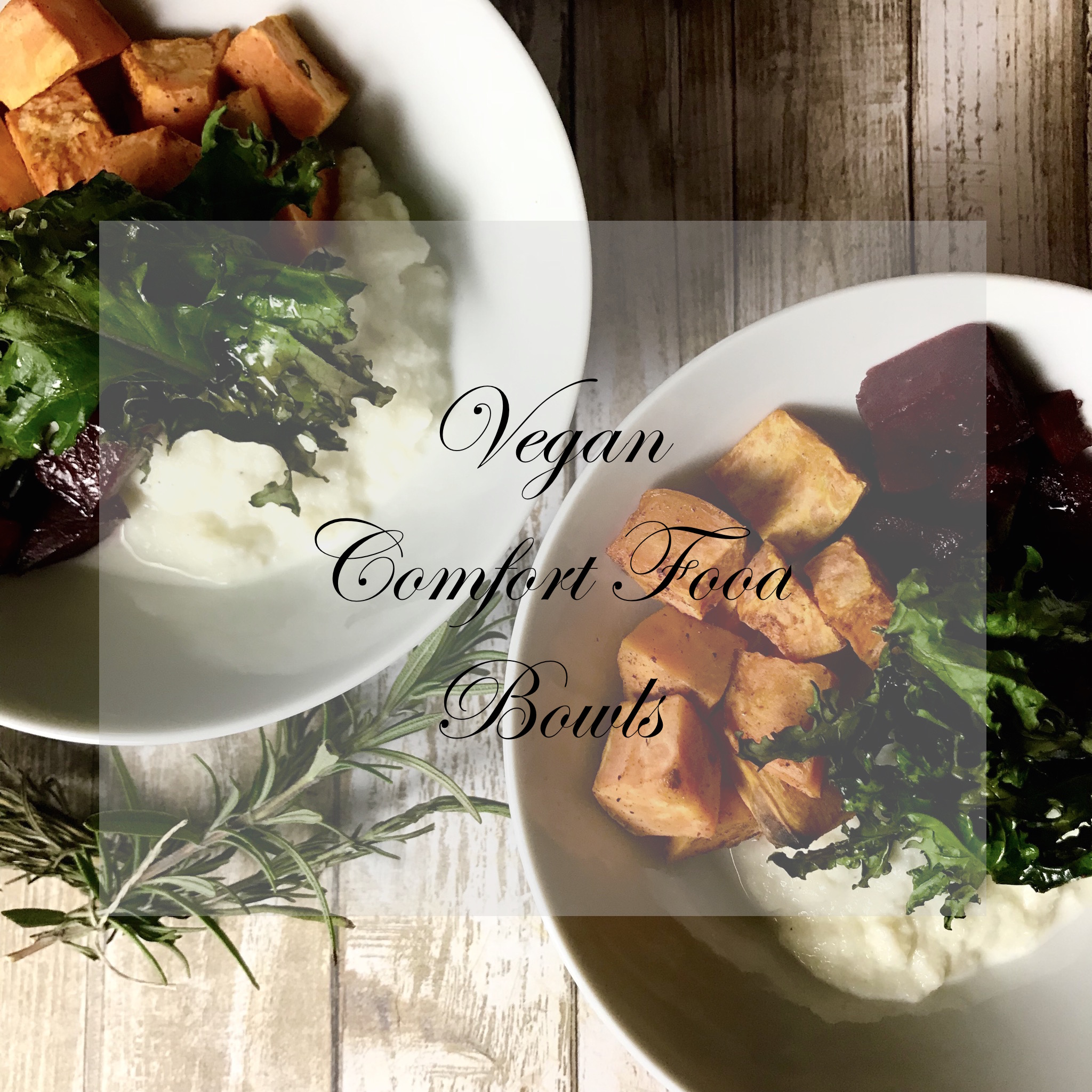 It's that time of year again. Nights are longer, days are colder, and I'm dreaming of blankets, candles, and comfort food; however, I still want to feel healthy and be mindful about what I'm putting into my body. During the summer months, I love making Buddha Bowls, colorful vegan bowlfuls of fresh veggies, quinoa, and tofu, and I just started making comfort food versions. This one features root veggies and mashed cauliflower, as well as kale and rosemary which are still going strong in our winter garden!
You will need:
3 cups Cauliflower, Chopped
2 cups Fresh Kale
2 cups Beets, Peeled and Diced
2 cups Sweet Potatoes, Peeled and Diced
3 tbsp Fresh Rosemary
1 tsp Cinnamon
1 tsp Cayenne Pepper
Olive Oil, Salt, and Pepper (to taste)
Heat oven to 425º. Toss beets with a little olive oil, salt, pepper, and half of the rosemary. Toss sweet potatoes with olive oil, cayenne, cinnamon. Arrange side by side on a baking sheet, leaving some room on one side, and place in the oven for 20 minutes. Remove from oven. Toss kale with olive oil and carefully place on baking sheet next to the root veggies. Place baking sheet in oven for additional 10 minutes.
Bring 5 quarts of water to a boil. Add cauliflower and remaining rosemary to boiling water and boil gently for 10 minutes. Drain. Add cauliflower, garlic, salt, and pepper to a food processor and blend until smooth. Add vegan butter or unsweetened nut milk for a creamier texture!
Arrange mashed cauliflower, sweet potatoes, beets, and kale in a large bowl, top with vegan gravy or cranberry sauce, and enjoy!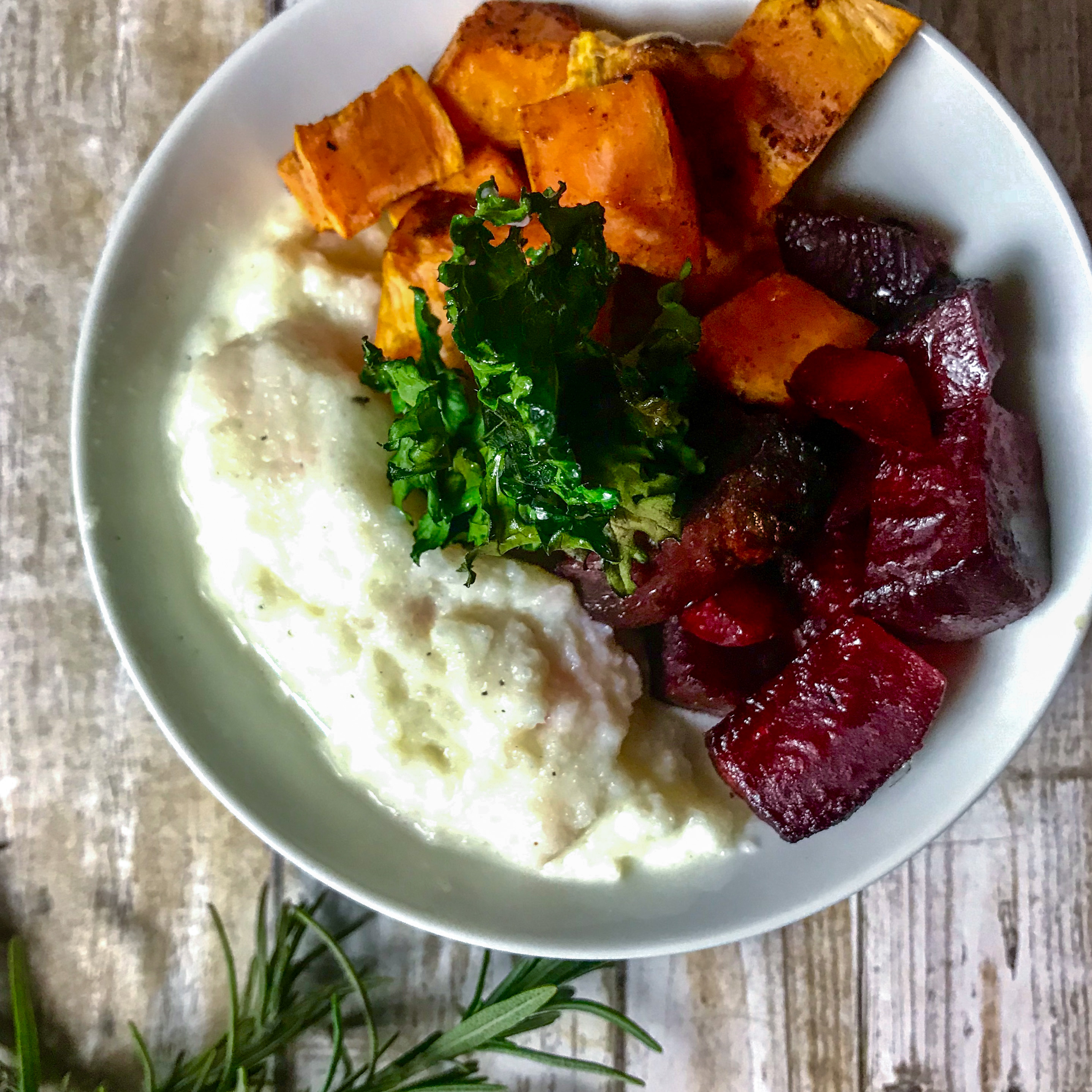 What's your go-to vegan comfort food?