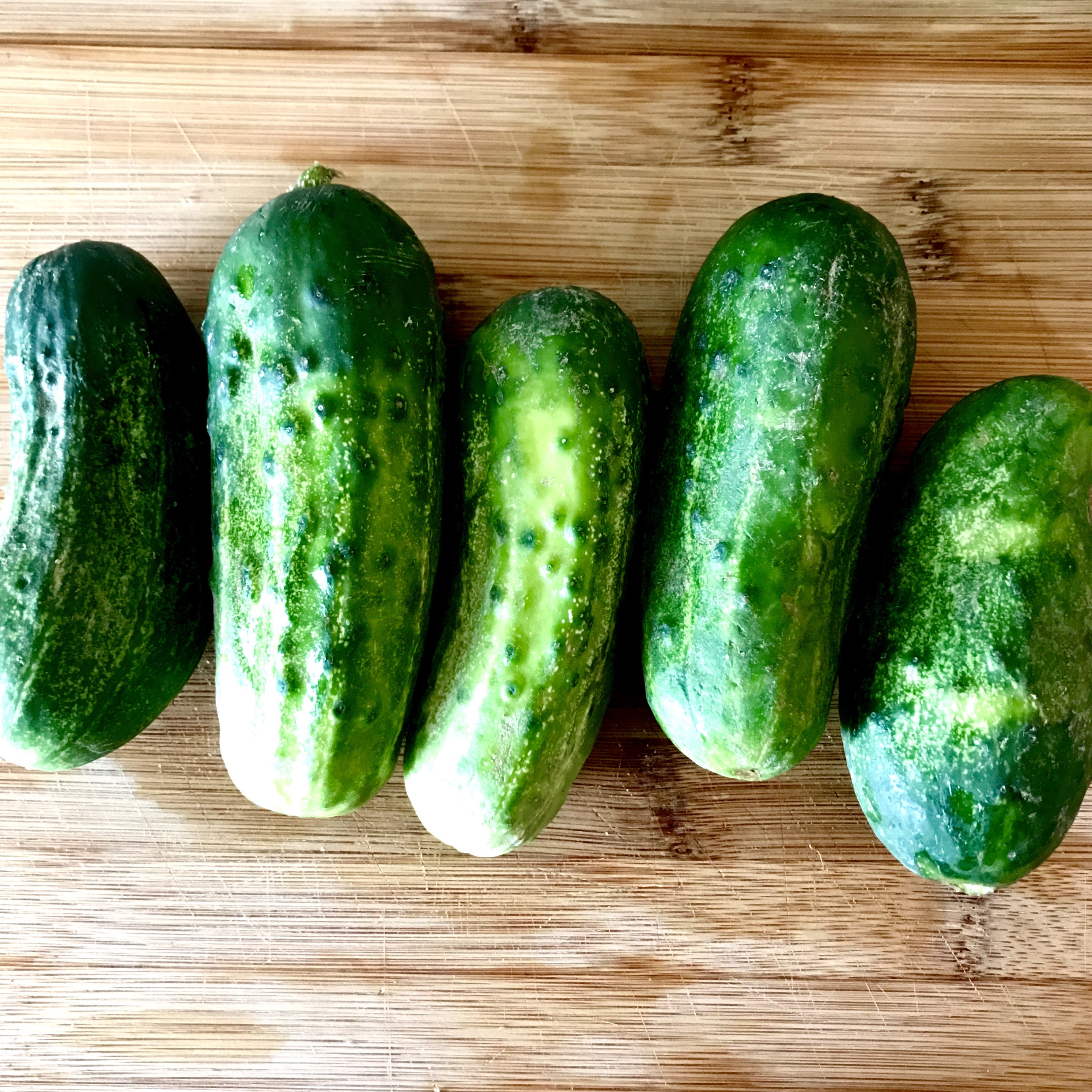 I made this recipe using fresh dill from my herb garden and pickling cucumbers from the farmer's market in Old Colorado City, just outside of the Springs. (We have a few cucumber plants in the garden, but they haven't produced quite yet). I plan to can a bunch of pickles when we harvest our cucumbers later this season, but for now I just popped the jars in the fridge knowing they'll get eaten up in no time. The recipe is pretty simple:
1 lb Cucumbers, Sliced, Halved, or Quartered
1 cup White Vinegar
1 tbsp Apple Cider Vinegar
1 cup Water
2 tbsp Salt
1 tbsp Sugar
2 tbsp Fresh Dill
1 tbsp Pickling Spices or Dill Seeds
-Bring the water, vinegar, salt, and sugar to a boil, stirring just until the sugar dissolves. Remove from heat.
-Loosely pack sterilized mason jars with cucumbers.
-Drop in fresh dill and spices.
-Fill remaining jar space with warm vinegar mixture.
-Cover with lid and refrigerate for up to a month. (Refrigerate for a few hours before opening for best taste).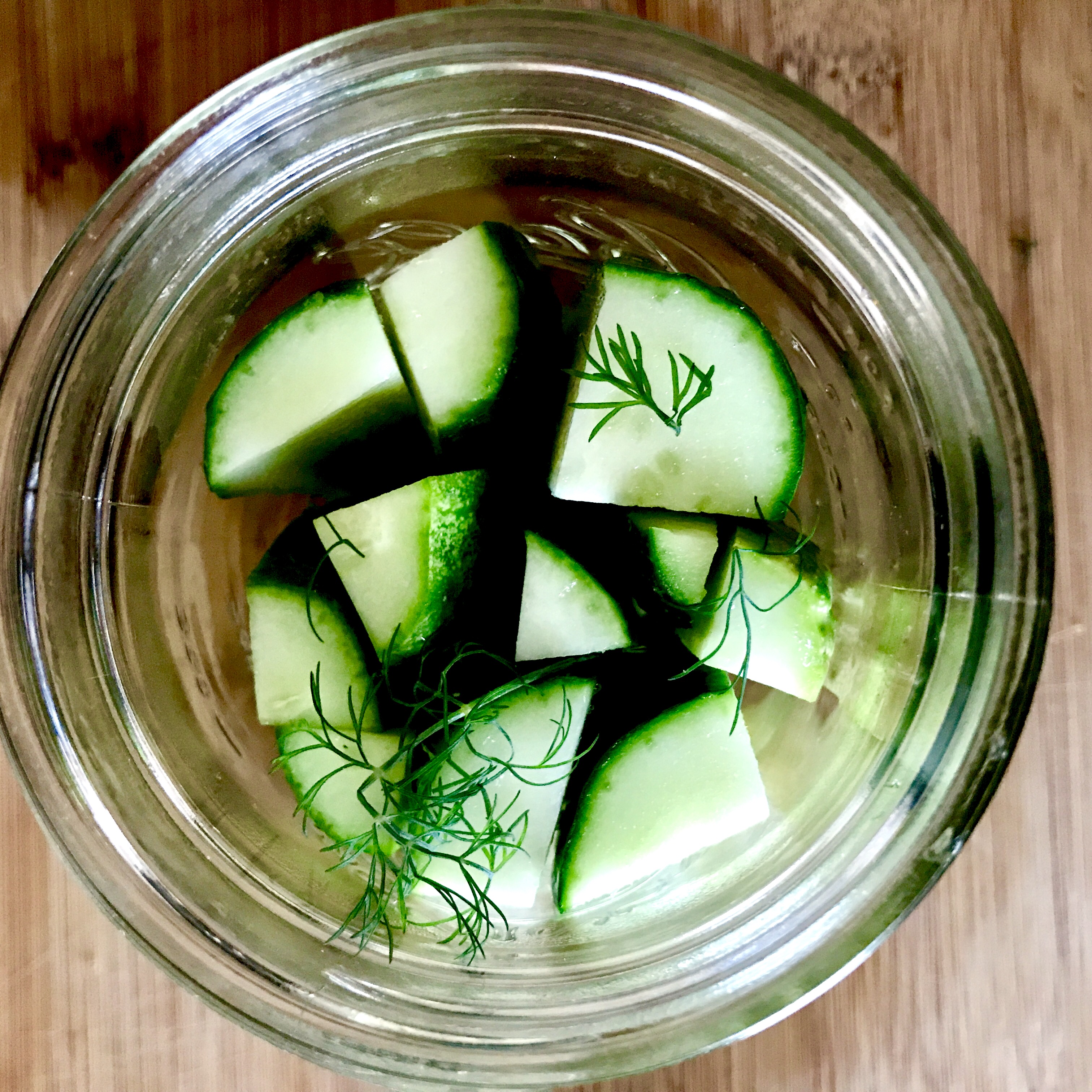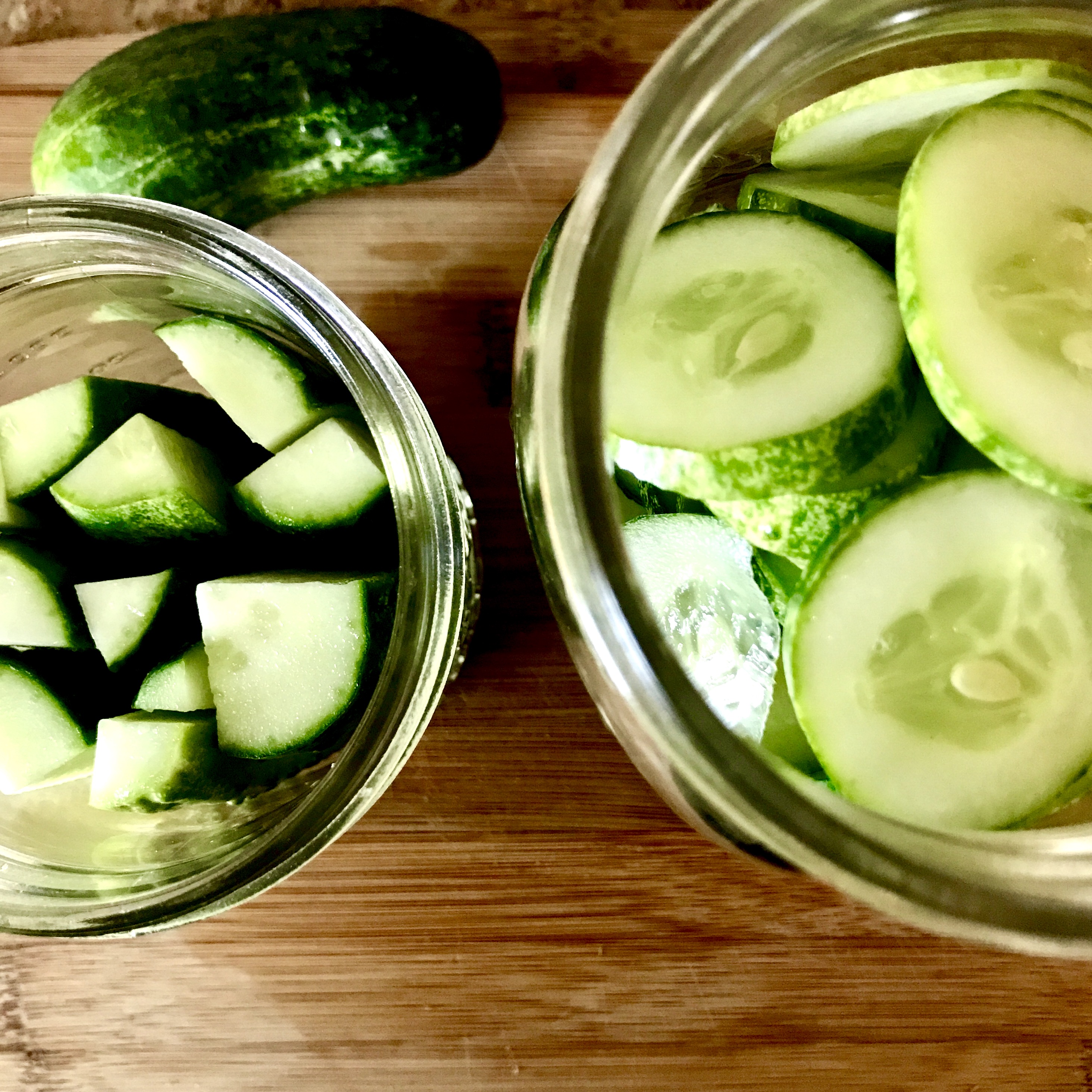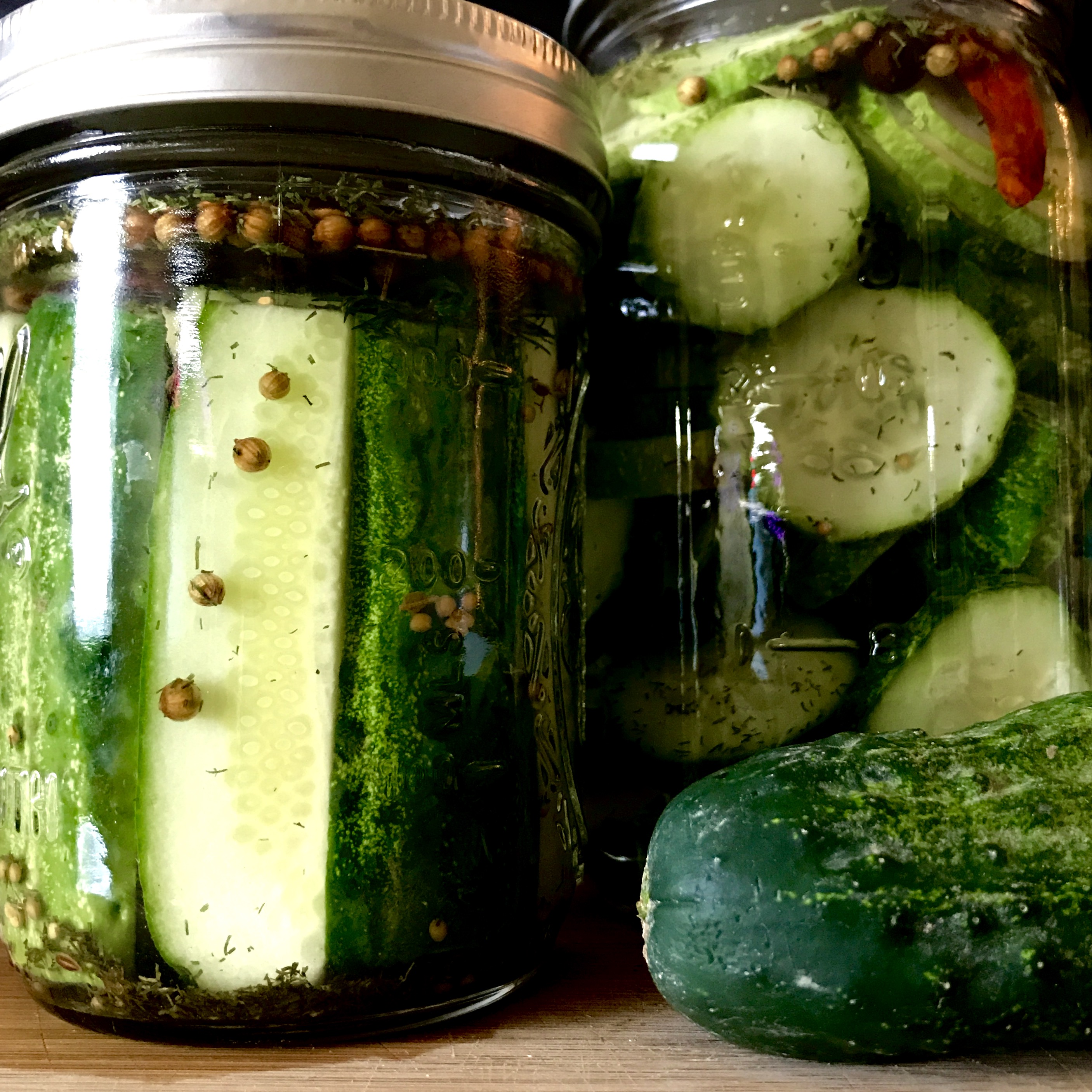 More to come from the fresh herb series, and look out for some canning chronicles and recipes coming to the blog this fall!