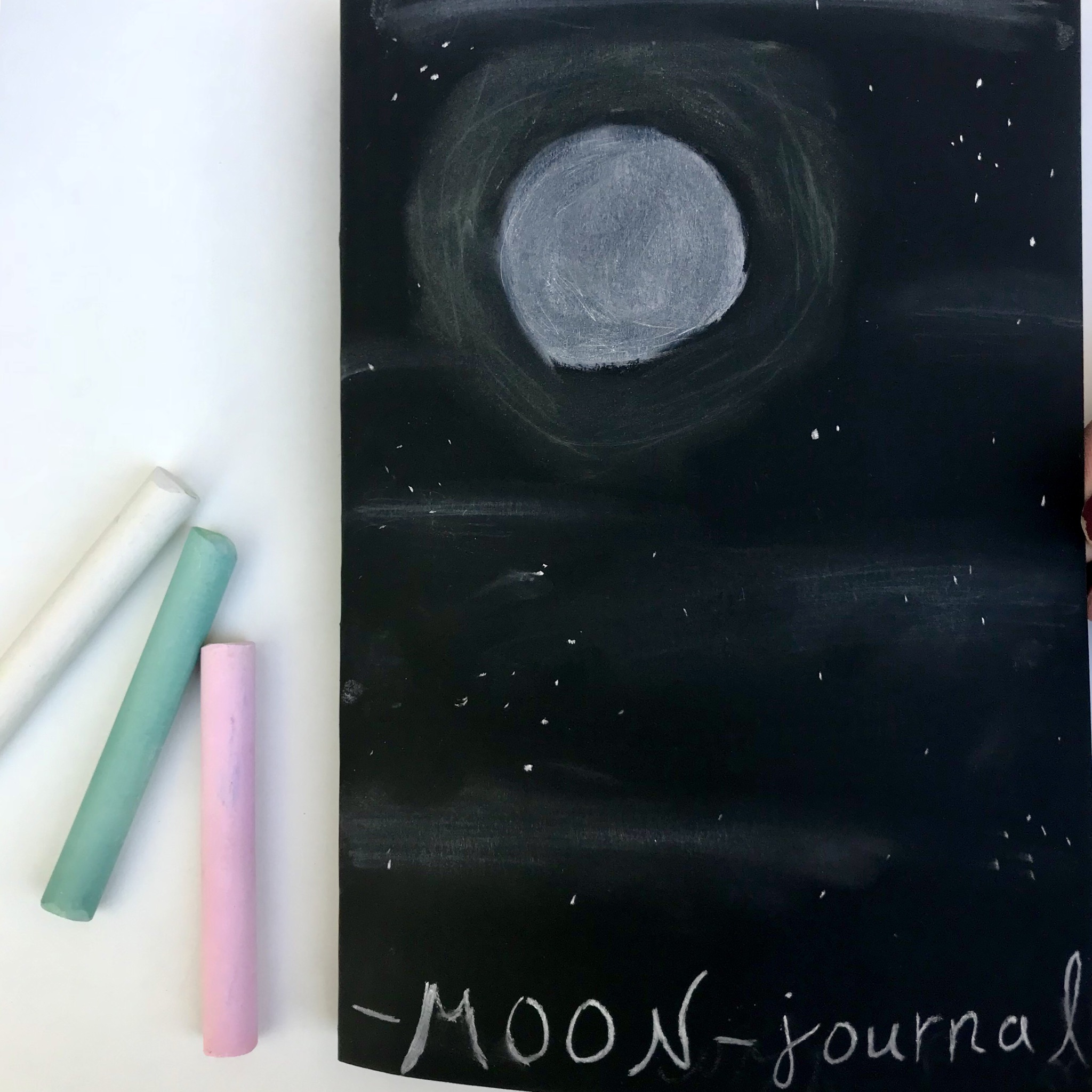 Interested in starting a moon journal and documenting the effects of the different moon phases on your mind, body and spirit? What about making the journal yourself? I learned this awesome craft in an expressive arts workshop, and today I'm going to share it with you. There's a new moon tonight, so it's the perfect time to start.
You will need: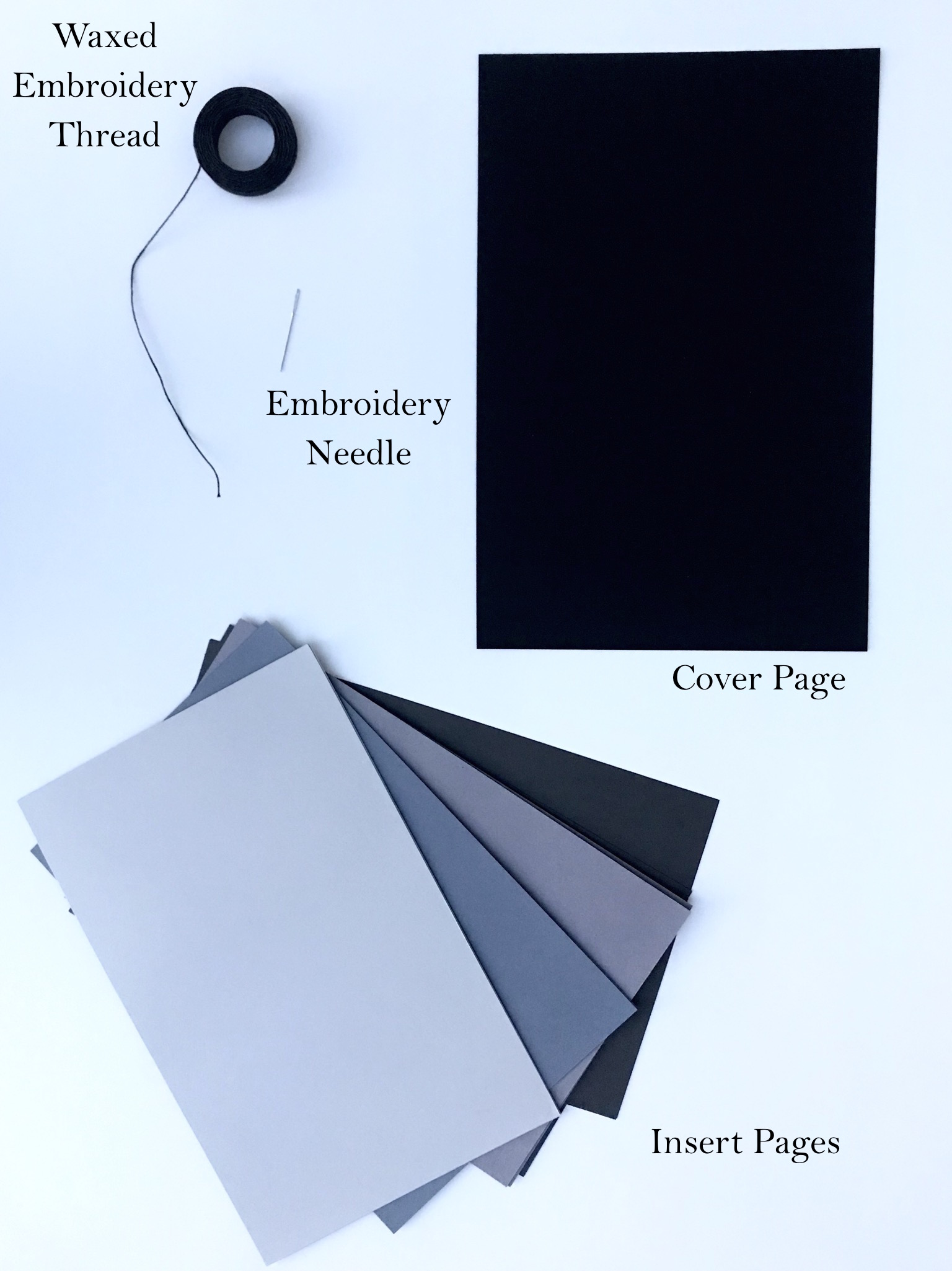 The dimensions for my journal are 10×13 for the cover page and 9×10 for the insert pages. I used "chalkboard" cardstock for the cover and thin cardstock for the (12) insert pages .
Making the Journal:
Measure about an inch space in the middle of your cover page and draw straight lines to indicate the space, which will be your "spine". Draw a line directly in the middle of the spine, and make an accordion style fold.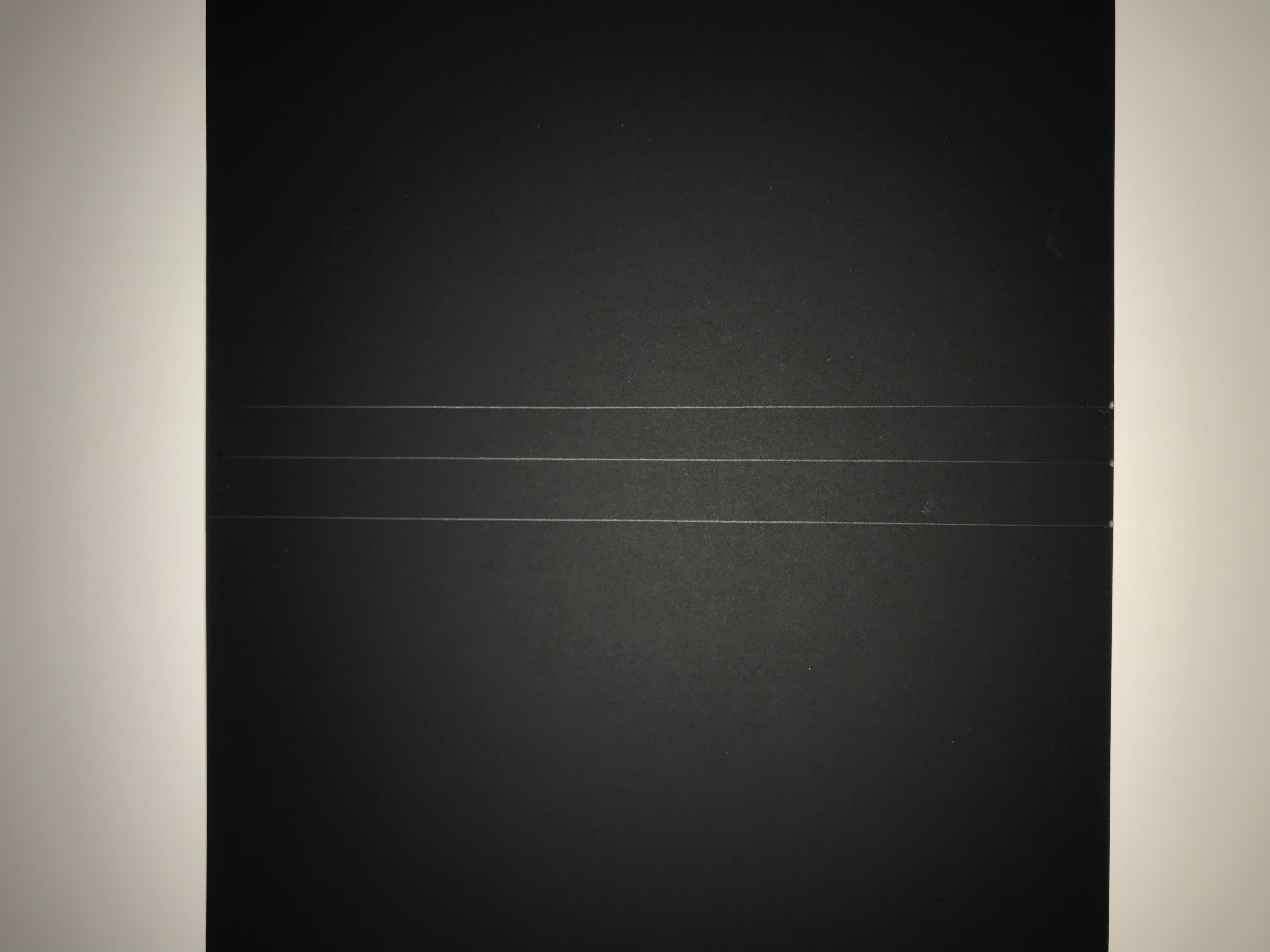 Divide your insert pages in half, stack each half and fold pages down the middle, one on top of the other. With the middle arch of your spine facing up, arrange journal pages so that they sit open in the middle of the creases on either side of your spine, and hold in place.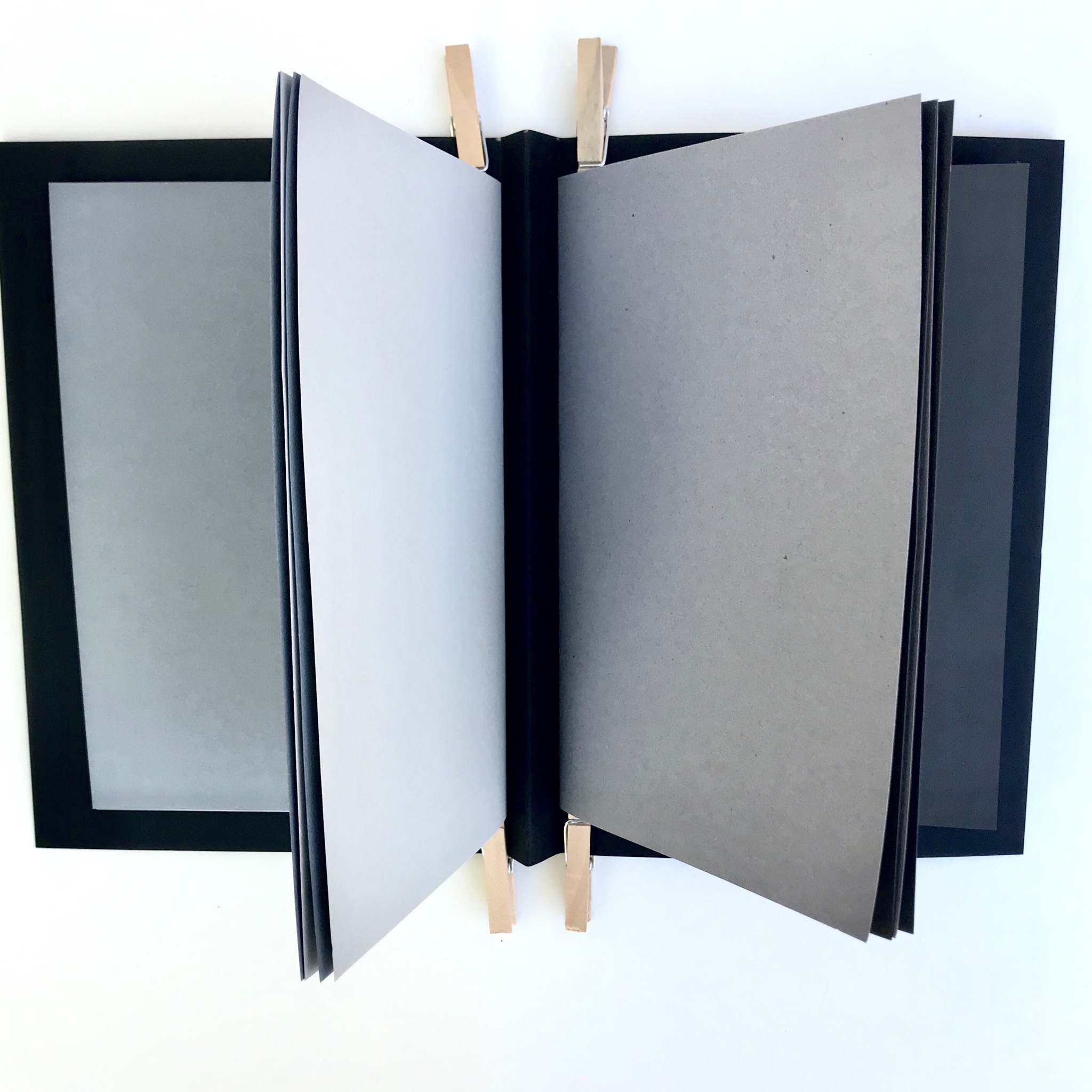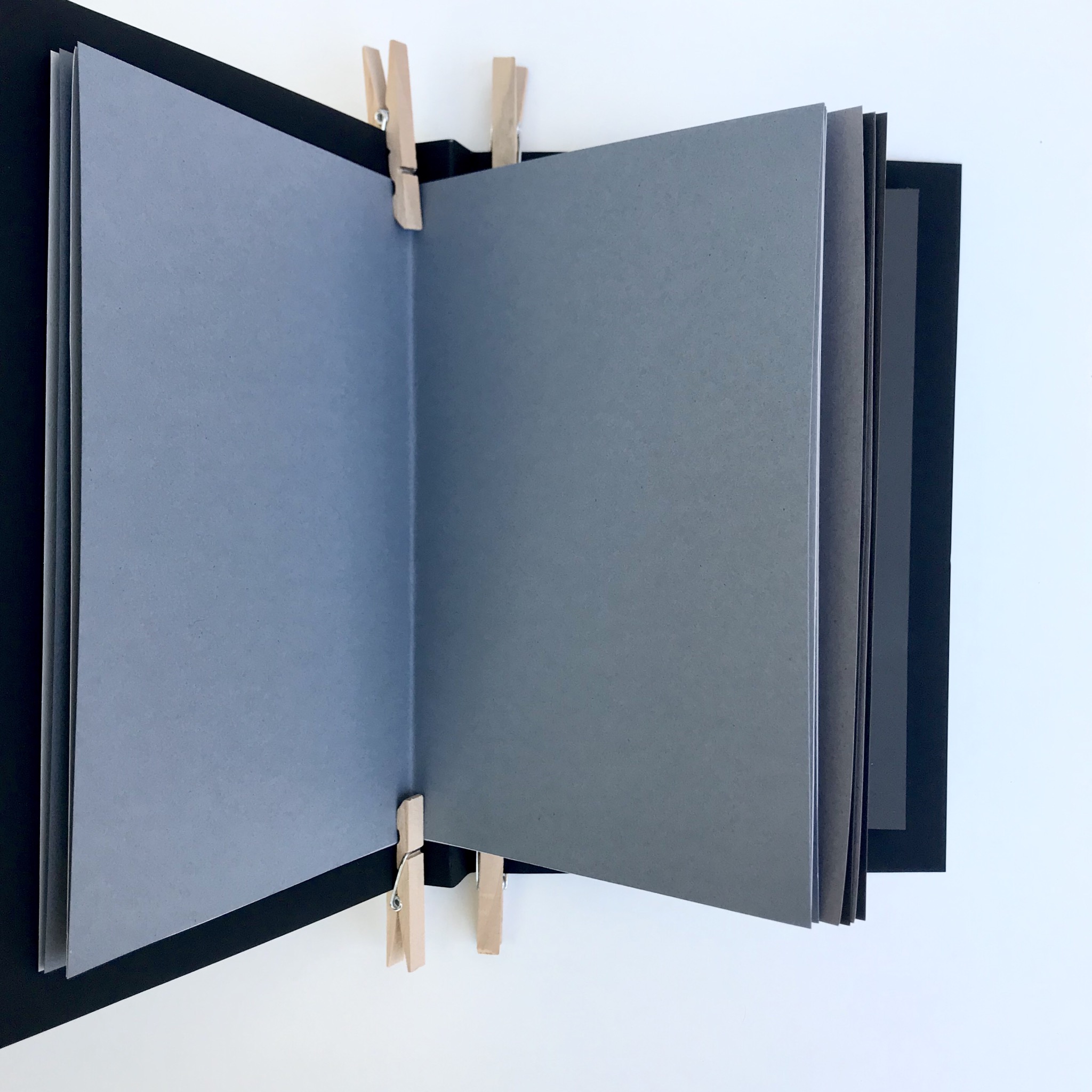 You'll need 1-2 ft of waxed thread, depending on the size of your journal. Thread your needle, tie a knot at the end of the thread, and carefully push needle and thread through the center of the right side of the middle insert pages, through the spine, and out through the left side of the middle insert pages. Continue pattern (below), pulling tightly, and tie end thread pieces together.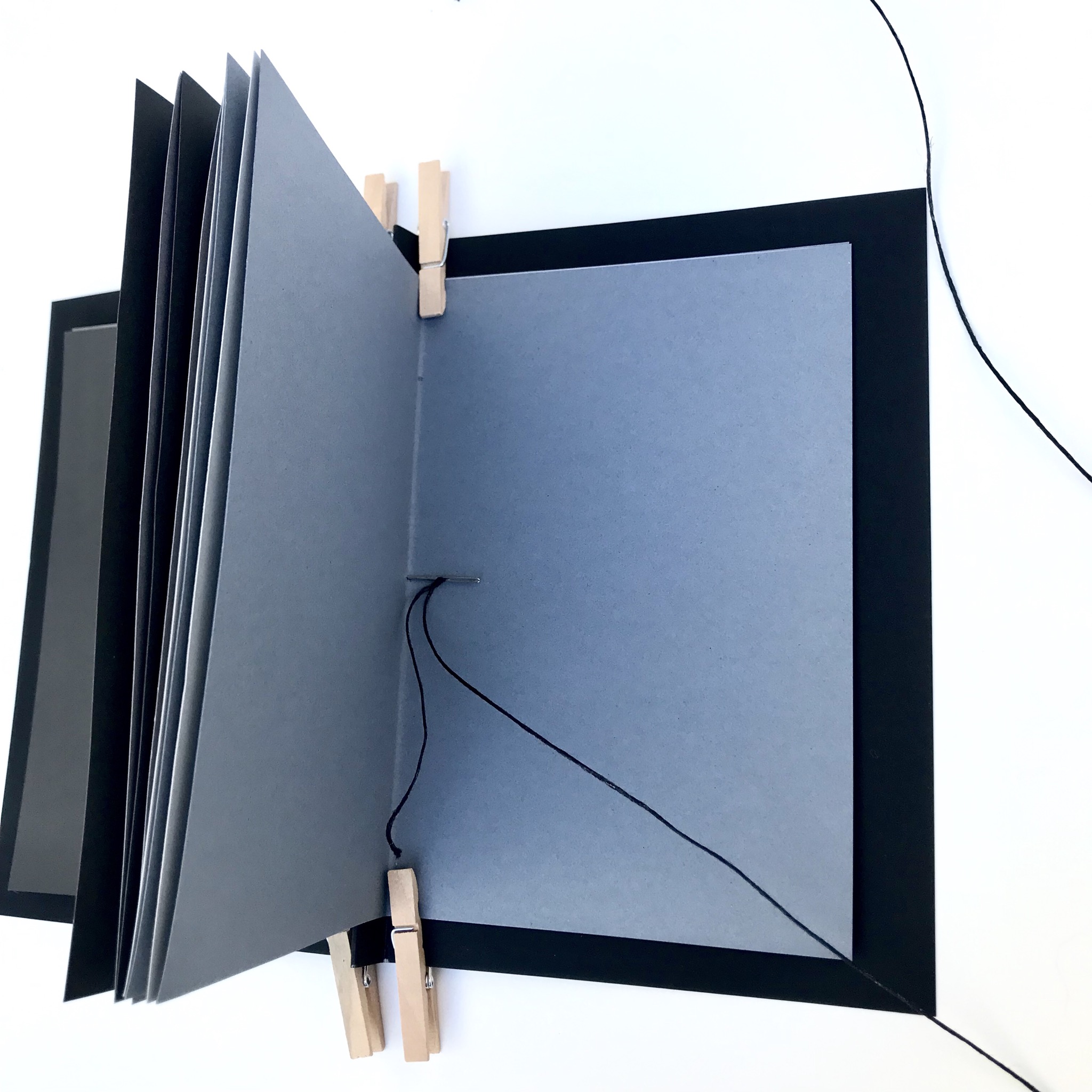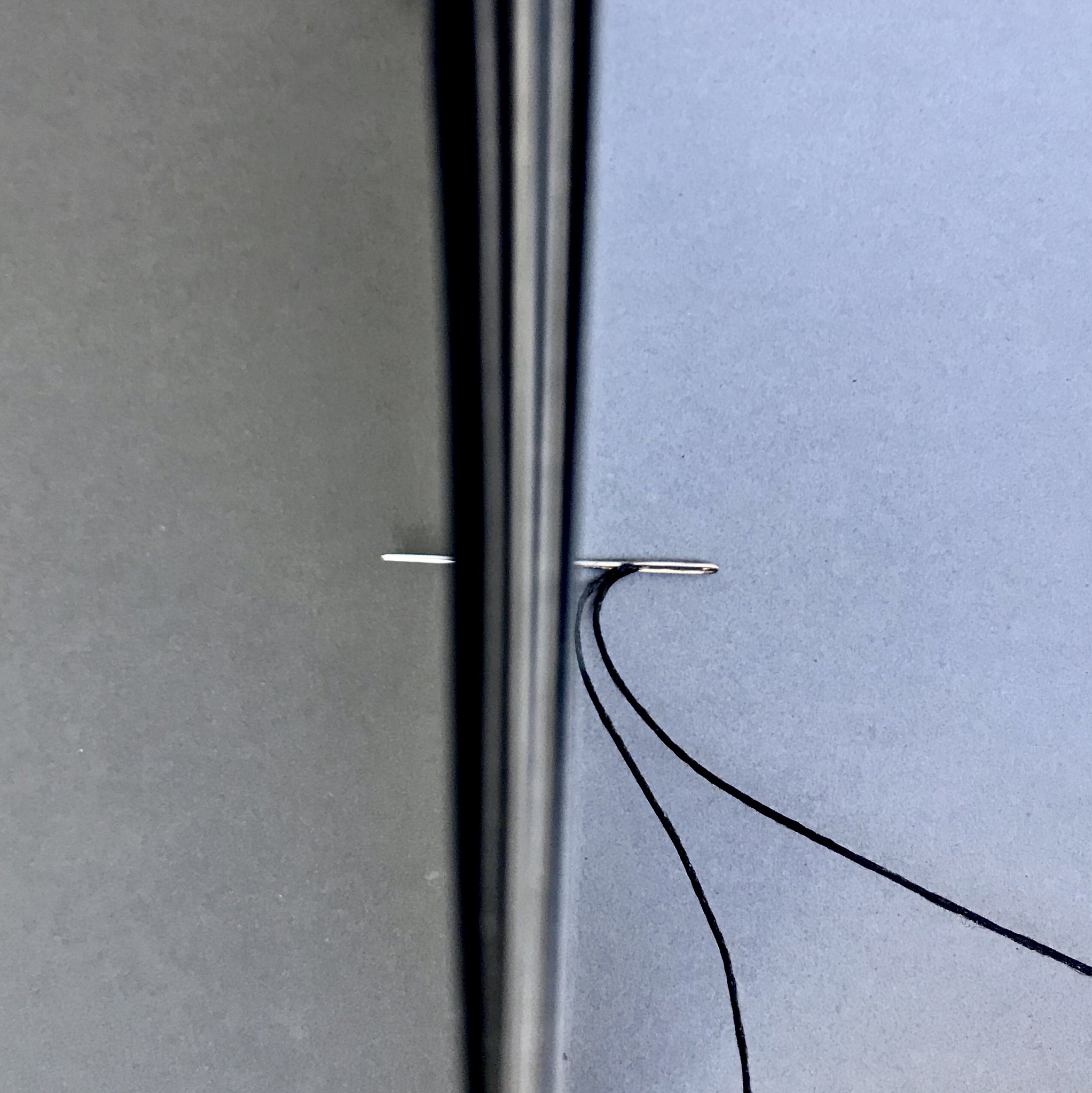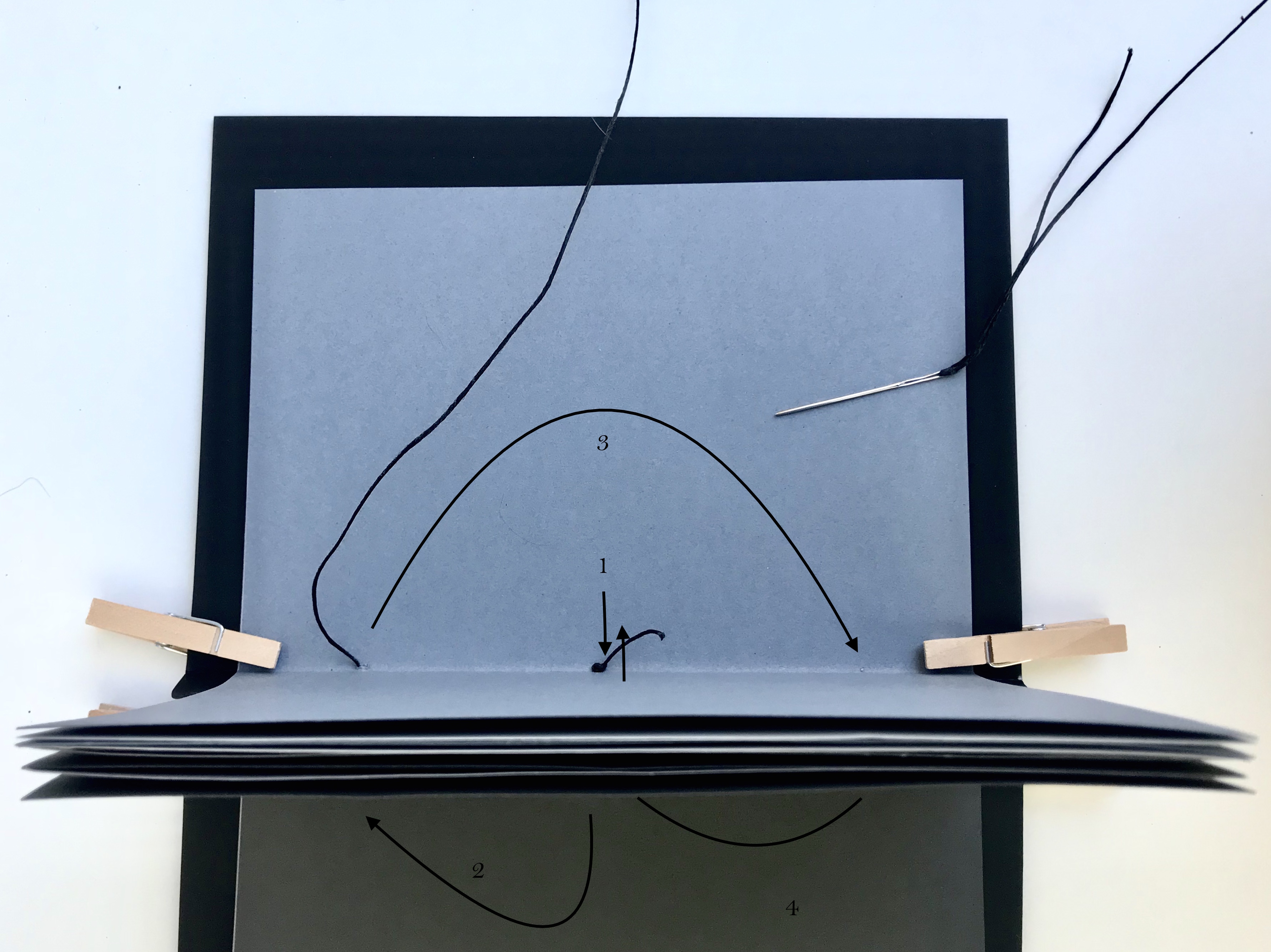 And that's it!
Get creative with the cover of your mini moon journal! I can't wait to see them! Comment below if you have any questions 🙂